I am in my later 50s and I hear a lot of people my age who are thinking about retirement but are concerned about what they will do with their time after they retire. It is a reasonable concern especially for those of us who work mega-hours and who perhaps have let hobbies or other interests lapse as they struggle to keep up at their job. It is difficult to transition from having a plethora of outwardly-directed tasks to having to decide what to do with yourself on your own each day. Moreover, it is likely that the paycheck will be no longer forthcoming and you will have to make do with less money. What to do when you are short on money and long on time? Here are 4 ideas: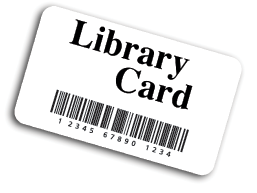 Get a Library Card
Even if you might not enjoy reading books, there is likely something at the library that will be for you. Don't believe me? Go to your local library and check it out (so to speak). Do you like to listen to books on CD, maybe in your car? The library is your source. Do you read books on an e-reader but don't like paying for them? Your library likely has a way you can borrow e-books and have them sent to your e-reader, or even to your phone. Don't have time to go to an actual library, perhaps because it is inconvenient for you? Your library's website has so many resources on it that you may not even need to physically go to the library. If you enjoy buying things online and having them show up on your doorstep, you will also enjoy when you put a book on hold at your local library and you receive an email that your book is ready for you to pick up. It is a great feeling in no small part because you know that you will be involved with this great book for the next 3 weeks. If you do like to read, especially if you enjoy fiction, you then might want to join or form a book club so that you can share your thoughts about the book you are reading. The very best part? It's Free! Library cards cost nothing. You may not even need to be living in a particular city to obtain a card for its library – sometimes even just being in the same state will work. You can find enough activities to take up an entire day or days just by getting a library card and working with the vast resources at your disposal at your library.
Walk
Vigorous physical training is great, as are training goals such as running a race or some other competition. However, for some people, it may be better just to go out and go for a walk. This costs nothing (I assume you will already have comfortable shoes) and is great for your health. Walking leads to other things, such as fresh air, looking at sights, people watching and spending time with friends or significant others while doing something wonderful together. Want to keep the rest of your body in shape? Do push-ups, sit-ups, and any other number of stretch exercises that you can find with a web search. You don't have to spend mega-bucks per month for health club dues in order to keep in reasonable shape.
Eat and Drink At Home
If you have more time because you are no longer working as much, you will be able to plan meals, go to the grocery store, buy stuff and cook at home. Say No to going out every day or to expensive home delivery from restaurants. Of course, it still costs money to buy stuff at the supermarket but not nearly as much as it does to go to restaurants every day. Moreover, you will be able to buy and eat a wider variety of fruits and vegetables that are better for you than you would likely buy for yourself at a restaurant. If it isn't enjoyable for you currently to plan and cook meals, that may be because you don't have enough time to do so now. Maybe that will change if you suddenly have more time. This could lead to having dinner parties at home and getting to know your friends, neighbors and relatives even better.
Drink Cheaper Alcohol
I read a lot of posts that suggest people should make their own coffee instead of buying it from Starbucks or the like every day. A similar thing goes for alcohol. Instead of going out for drinks, stay in and drink. It's safer and cheaper. Also, do you really need always to drink expensive IPA's or Cabernets? Would a regular old beer suffice? As to wine, there are so many options, and if you drink in volume, perhaps you should consider being satisfied with wine that doesn't cost as much. Maybe not Two Buck Chuck, but there are a lot of good mid-priced wines. Same thing for the hard stuff. Just like those $5 cups of coffee, the expensive beers add up over time, and you might be just as happy with the cheaper stuff.
IMO
Saving or not spending money is central to financial planning. Figuring out what to do with your time while cutting back on your expenditures is also an important part of your finances. With some of these 4 ideas I put forward here, you can work toward accomplishing all of your goals at the same time.