Are we seeing the end of "Just In Time" inventory management? Or is the Coronavirus shutdown just a temporary glitch that will get ironed out and right-sided soon? What people do going forward with toilet paper may shed some light on these questions.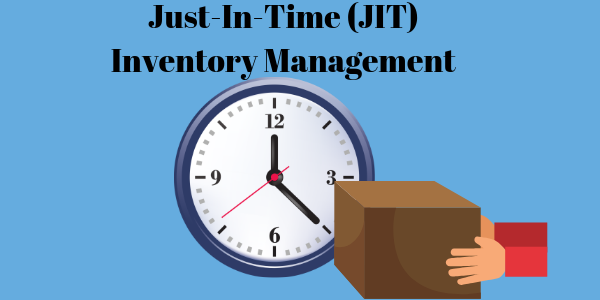 Just In Time
It is in the best interest of companies not to carry a lot of inventory in their warehouses and on their balance sheets. Inventory costs money to purchase and to store. The quicker companies can throughput their inventory and sell it, the more likely they can "cash flow" their operating expenses, and the less likely companies will need to draw on banks or other outside financing sources to purchase needed inventory. Nirvana for a company is to be paid for a sale of a product on or before the date that the company needs to pay its own suppliers for that product.
It has taken decades to hone the process and has been worked on by some of the best and brightest minds in business, but the world economy, particularly the US economy, prior to the Coronavirus shutdown was getting closer to the ideal of Just In Time inventory. And it has done so in the course of offshoring a good part of the manufacturing sector to places like China and other Asian countries. Corporate inventory management is the best it has ever been – or at least it was the best ever prior to last month. With much of the world now shut down and with the virus having originated in manufacturing centers in China, inventory management is bound to be affected.
Two Examples
I offer two examples of products whose inventory management has been disrupted on a large scale in the last month or so. One is due to a sharp decrease in demand and the other is due to a sharp increase in demand.
Oil: The first example is oil. As a result of Coronavirus (decrease in demand) and also due to a dispute seemingly between Saudi Arabia and Russia (increase in supply), the price of a barrel of oil fell from the $60 range in early January 2020 to $20 recently, although new developments may help. As a result, oil storage tanks and tanker ships are full of oil that is not much in demand. Now, to be fair, inventory management in the oil industry has never been a smooth process and there have always been supply and demand issues to smooth out. Nevertheless, this is a big shock in the oil industry that will likely result in some poorly-financed players going out of business permanently.
Toilet Paper: The renowned toilet paper shortage has been a humorous thread on social media. However, the shortage is an example of Just In Time inventory management gone awry. Think about your own personal experience. Prior to a month ago, did you just keep enough toilet paper in your house to make it until the next time you planned to go to the grocery store? And did you ever think that when you went to the store that there wouldn't be toilet paper available? When people, fearing the Coronavirus worst, started stocking up on toilet paper, the Kimberly Clarks of the world who make the toilet paper and who rely on Just In Time management themselves, were not able to keep up with the surge in demand. As of this writing, some stores still are not stocked with toilet paper and other paper products.
So I ask you, once the present crisis is over, do you think you will go back to your own Just In Time toilet paper management, or do you think you will remain skeptical of the system's ability to supply the stores with what you need and therefore stock up more than you used to? And, if you do plan to stock up more yourself, how long do you think you will continue to do that? Now, let's transpose that thinking to companies whose supplies of needed goods have been severely disrupted by this crisis. How do you think they will react? If they react as you might with respect to your own toilet paper, that means they will need to spend more money on inventory to stock up, and that means their profit margins may go down. Moreover, as you have seen with toilet paper, you might see other products in short supply because companies will need to alter their thinking with respect to inventory and supply chain management. For example, we may see this in the auto industry soon, especially if we see a relatively quick turnaround in the economy because all of the Big 3 have suspended production of new autos so that they can produce other products such as ventilators that are more needed today.
IMO
Just In Time inventory management works very well for companies during more stable times but does not work as well when there are supply or demand shocks in certain products or with the general economy. I believe it will take many months or years to smooth out the glitches we are seeing and will see in the near future with respect to inventory management. All of this points to a bumpy recovery that is not consistent with the hoped-for V-shaped recovery. I don't think the stock market is going straight back up; it will take months and likely years to get back to where we were just a short time ago.