The word of today is Conserve, and it applies to several aspects of life. I mean it in the context of "make what you already have last longer." The longer we make what we already have last, the longer we will able to make it through this current health and financial crisis and the better we will be when we come out the other side.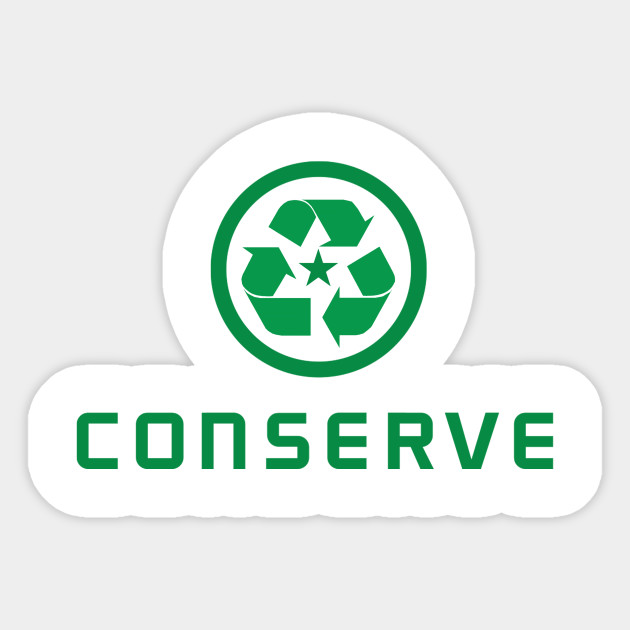 Toilet Paper
Our local stores have been out of toilet paper for several days. We visited stores for several days in a row but there was none to be had. We had stocked up some prior to the crisis but we were starting to run low. Nothing urgent, but it was a concern. Without getting too gross or personal, we decided to "conserve" our toilet paper use. You can take that however you would like to take it. Make what you have last longer because now we don't know when we will be able to get more. The happy ending: Yesterday I waited in line at Costco and bought a bunch of TP. We are good to go for at least a couple of weeks now. However, we are still trying to conserve – who knows what the situation will be in a couple of weeks?
Your Current Cash
Cash is king during a crisis. Conserve it! Make it last longer by spending only on essential stuff. Because restaurants and entertainment venues are largely closed, this decision is being made for you. Probably you are working at home and so you aren't spending as much money on gasoline, and even if you are still buying gasoline, it is less expensive now thanks to Saudi Arabia and its spat with Russia and Iran. Saving and not spending your cash isn't necessarily good for the macroeconomy but it will be good for you and your future needs. If you are living paycheck to paycheck, this is even more important now, and we all hope that those in that situation are able to weather the storm.
Companies and Cash
Companies need to think in terms of moving from GAAP accounting to Cash accounting. The longer companies can conserve their cash, the longer they can stay in business and the longer their employees can get paid. Perhaps the Government will come to the rescue with some sort of lending program, but until they do company managers need to focus first and foremost on keeping as much cash as possible. Now is not the time for new initiatives to expand sales, especially if upfront expenditures are required for the expansion. Put growth plans on hold and hunker down. Conserve is the word!
IMO
It's not "every man for himself" out there but it is important to take care of one's own interest first. Just like in the announcements on flights: Affix your own air mask first before affixing others. Develop your own personal conservation plan and stick to it. Be happy with smaller-scale entertainment: Beer at the supermarket seems to be plentiful and inexpensive, so grab a case and watch a plague movie rerun on your tv. This has the added benefit of not drinking and driving. Better yet: Actually talk to your family. They say Talk is Cheap, which in this day and age is a good thing. Hold on to what you have today so that you will still have it when you might need it in the future.