Earlier this week, ExxonMobil (XOM) was jettisoned from the Dow Jones Industrial Average. Chew on that for a bit! Only 7 years ago, Exxon had the largest market cap in the country. Now? Their current market cap of about $163 Billion puts them in about 44th place. The DJIA is for the top 30 stocks only, so out you go, Exxon! (The Dow doesn't solely consider market cap for the components of its index but it is important).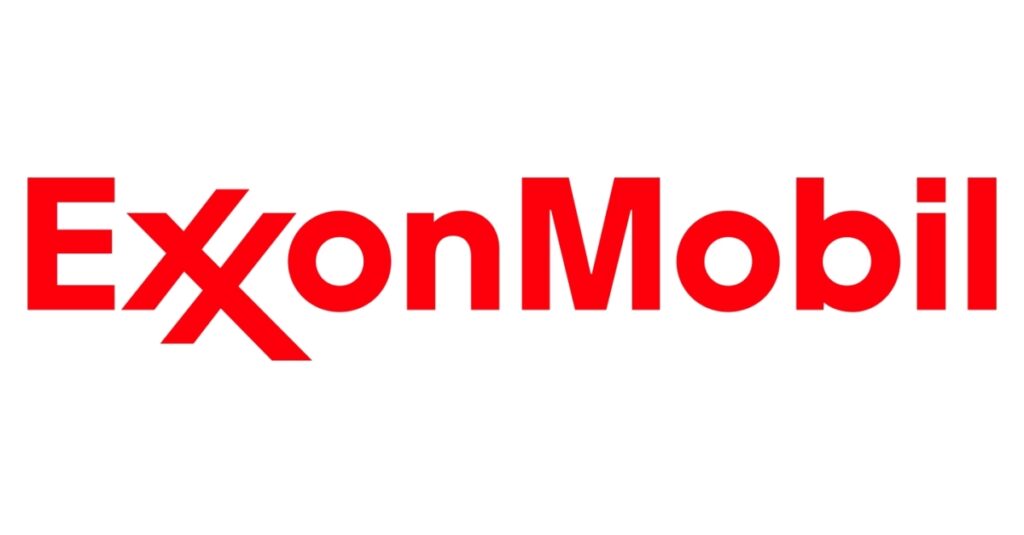 Oil Sector Woes
XOM's removal from the DJIA is due mostly to its main product, crude oil. The price of oil has been depressed because of a number of factors, including:
Stagnant demand for oil and oil products pre-Covid;
Plunge in demand due to Covid economic shutdown and slow reopening;
Improved drilling technology that has led to easier access to proven reserves; and
Geopolitical issues among major oil countries such as Russia and Iran.
All of these have worked to keep the price of oil down. Currently the spot price of a barrel of West Texas Intermediate Crude is about $42. XOM doesn't make money selling oil at that price; it needs oil to be 50% higher or more according to some estimates.
XOM-Specific
XOM has a higher per-barrel breakeven cost because it has a higher overhead cost than other major oil companies. Translation: XOM's management ranks are bloated and other costs such as pension obligations mean they need oil to be a lot higher than it currently is in order to make money. Old-industry companies such as XOM with ageing and large bureaucracies don't fare well in today's stock market because they are large supertanker companies that are difficult to adapt to change.
Future Technology
Investors on the whole look to the future more than to the past. "What have you done for me lately?" fits where XOM shareholders are now. It is no accident that XOM's fall from the DJIA has coincided with Tesla's skyrocketing stock performance. Investors look to their crystal balls and see highways filled with electric (non-gasoline-burning) cars. Younger investors in particular are concerned about the environment and the narrative that XOM is part of the old economy which is bad for the environment while Tesla is part of the new economy which will be more environment-friendly is another reason XOM's stock has hit the skids and it has lost its place in the DJIA.
New Economy
I view XOM's move from #1 to #44 more from the standpoint that the US economy has transformed a great deal just in the last 10 years. Apple's iPhone really has changed everything. It allows users to search anything (think Google) in the palm of their hand. It allows users to purchase what they need (think Amazon) and have it delivered to their front door. Except perhaps for the diesel oil that the trucks use to deliver what you order to your door, none of this is bullish for the price of oil. These "new economy" stocks have soared while oil majors such as XOM have remained stagnant or trended downward.
Covid
The last nail in XOM's coffin may be Covid and the economic shutdown. (I am grossly overexaggerating here: Oil isn't dead, XOM isn't dead yet, and not everyone is driving a Tesla). If we are moving now toward a work-at-home economy, that is not good for gasoline consumption and hence not good for XOM. Oil demand forecasts are in flux now because the forecasters don't know what the post-Covid economy will look like or how long it will take to get there. Unsure demand forecasts will work to keep the price of a barrel of oil depressed. As commuters return to their cars and as travelers return to the airlines this crystal ball may become more clear but that ball is pretty cloudy right now.
IMO
Some investors might see a falling XOM as an opportunity. I don't, and I would not recommend speculating on XOM as an individual stock. I see other oil majors as more appealing. On the other hand, I believe the "demise of oil" narrative as inaccurate in the long term. Oil will be an important part of our economy for years to come and companies in the oil sector, including XOM, will figure out a way to make money. Oil is not dead, XOM is not dead, but they both have major issues that need to be dealt with by management teams that aren't afraid to make difficult calls. Time will tell if XOM can get back on the right track even with the issues within its sector.