"No Collusion" is a big headline this week in the political world. Collusion is a bad thing, even in the financial planning world. Collusion means to work together with another person or party toward an end that is evil. For instance, working with a fraudulent college counselor to have someone rig or take the college entrance exam for your child while also donating money to a fraudulent charity to get your child admitted to college on the fraudulent auspice of being an athlete would be a form of collusion. If something like that ever happened.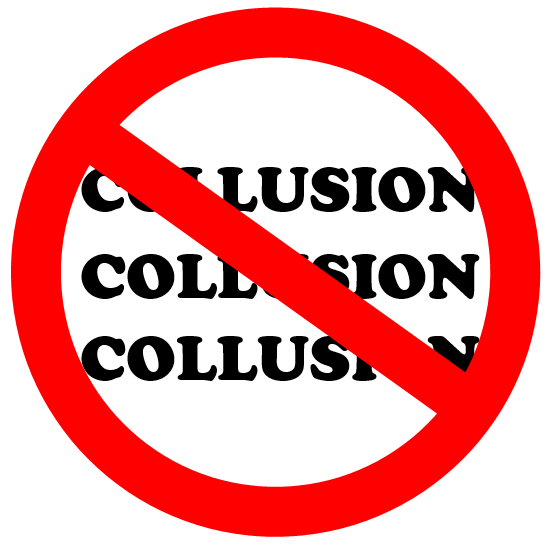 Collusion vs. Collaboration
On the other hand, the concept of collaboration, or two parties such as financial planner and client working together toward a good end is central to the financial planning process. The "to which end", whether good or evil, seems to be the difference between collusion and collaboration. The client must be completely forthcoming with the planner so that the planner gets the entire picture of the client's situation. The planner must take what the client provides and must then work with the client to develop a plan together. The planner can't just sell a product or a plan to the client just because the planner stands to gain financially. Instead, the planner must provide solutions that are in the best interest of the client, always keeping the client's interest as primary. That is what it means to be a Fiduciary. Financial Planning is at its heart a collaborative profession. That has ramifications for both parties, planner and client. Without collaboration, the planner will not be able to do their job and the client will be shortchanged.
IMO
If you work with or are considering working with a financial planner, make sure they are a Fiduciary. Most already are, but some are not. If your planner is a Fiduciary, they have to collaborate with you and work in your best interest. If they don't do so, you are welcome to file a report with the CFP® Board (if they are a CFP® Professional). "No Collusion" isn't an explicit part of the CFP® Board's Code of Ethics, but it is implicit. Collaborate – don't collude!