A recent Gallup poll showed that people in the US visit a library almost twice as much as they go to the movie theater. This might be counterintuitive during this age of Google, e-readers, and books that can be delivered to your mailbox or doorstep. Yet the library remains a favorite destination. I really enjoy going to my local library. I am fortunate that I live in a city that has a beautiful, modern library, so that is a plus, but most cities and towns take pride in their library and so they seek outside money when their government funding is insufficient and they try to make the library a pleasant place.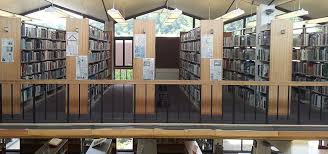 Different Ways To Use The Library
The Obvious way is what you think: go to the library, check out a book, read it, and bring it back when it is due. However, there are many other ways to take advantage of the library. A prerequisite is to get a library card, which is even easier to do than you may think. You can always get a library card in the town where you live, but if a neighboring town has a nicer library, you can probably get a library card from there if you go in and ask for one. Most libraries are part of a regional or statewide library system that allows you greater access to books and services – ask about it at your local library or on your library's website.
Once you have your library card, here are some ways you can use it:
Go To The Library's Website: Google the name of your library and explore the website. It is probably a .org. Explore it for yourself. It's a great community resource. Set up an account with your email address.
Place a Hold: Place a hold on a book that you want and the library will send you an email when it is available. My library will keep a book on the hold shelf for up to 7 days, which makes it very convenient for me.
Electronic Database: My library's home page has an "eBranch" tab. From there, it is a goldmine of information that I can access. For instance, through my library's eBranch, ValueLine, Morningstar, and Standard & Poor are available – all extremely valuable investment research tools that I can access for free.
EBooks and Audiobooks: I really enjoy audiobooks but they are expensive to purchase, so I check them out through my library. My phone app to do this is Libby, and most likely your library has access to Libby or something like it. You might have to wait a while for newly-released books, but after a while, they are usually easily had. If you have a Kindle and you want to read a library book on it, the download process is not as easy as it could be – you need to download the book to your phone and then transfer it to Kindle using your Amazon account – but it's easy once you get used to it and it saves you a lot of money.
Recording: Do you want to experiment with your own recording, perhaps even recording your own podcast? Perhaps your library – or one close to you or within your own library's system – has recording equipment that you can use, maybe even for free. You won't be able to bring the rest of your band in there and record loud music, but an interview would be pretty easy, as would perhaps some quiet music. If you don't know if this service is available, just ask the library.
Shared Workspace: Are you an entrepreneur and you are intrigued about renting some space in a WeWork or other shared office arrangement? Before you do, try going to the library and working there for a couple of days. Most libraries have free WiFi and a variety of seating arrangements, so that isn't much different than WeWork. There is no piped-in music, but the library is quiet, which is probably a benefit over WeWork. If you want music, bring in your headphones – you would not be alone in doing so. If you need to make or take a call, just step out when you do so, though you should be careful of your possessions while not at your desk. Working at a library desk for a day isn't much different in many respects than working at a WeWork, and the price is right for those looking to save money.
IMO
As you might discern, I am a big proponent of libraries. There is no reason you shouldn't go and get a library card that will offer you entry into a tremendous amount of information as well as a number of forms of entertainment, all for free or close to it. Particularly if you enjoy doing research on investments, your local library can really help you be a successful investor.